Announcing: Superhuman Healing
The FREE webinar series
Lynne McTaggart in conversation with:
Gregg Braden
Dr. Joe Dispenza
Dr. Eric Pearl
Dr. Bruce Lipton
Designed to Heal: Lynne McTaggart and Gregg Braden
Monday, October 29, 2018
10 am Pacific/ 11 am Mountain/ 12 noon Central/ 1 pm Eastern/ 5 pm UK Time/ 6 pm Europe
(Please note that daylight saving times end on Oct 28 in the UK and Europe, but not in the US.)
We're thrilled to announce a FREE webinar between Lynne McTaggart and Gregg Braden, two leading pioneers of the New Science, who will come together in conversation on October 29 for a FREE Facebook Live event.
Lynne McTaggart, the international bestselling author of seminal books like The Field, The Intention Experiment and her latest, The Power of Eight, is considered one of the world's chief authorities on the New Science and intention.
Bestselling author Gregg Braden, author of five New York Times bestsellers and his latest,Human by Design, is internationally renowned as a pioneer bridging modern science, ancient wisdom and human potential. Both are consistently listed among the world's 100 most spiritually influential living people.
Their Facebook Live conversation is the first in a series of Lynne's FREE webinar conversations with other major notables of the New Science, including Dr. Joe Dispenza, Dr. Eric Pearl and Dr. Bruce Lipton.
Among a number of fascinating and mind-expanding topics, they'll be discussing:
* How instant healing in the body might happen
*Why Darwin was wrong about 'survival of the fittest' and the implications for healing and thriving
*The role of the Field – and fields generated by the body – in self-healing
*The rare DNA fusion that occurred in humans, setting us apart from other primates, which enables us to self-regulate healing
*The extraordinary amplifying healing effect of small and large cooperative groups
*The power of altruism and heart-centered activities to heal the giver and end competition and polarization
They'll also be sharing with you some of their latest research in the field and what it means for our capacity to heal each other.
This 60-minute webinar is completely FREE and will be run simultaneously on both Lynne McTaggart's and Gregg Braden's Facebook pages.
To watch this historic event, simply tune in on one of the Facebook pages on Monday, October 29th at 10 am Pacific/11 am Mountain/12 noon Central/1 pm Eastern/5 pm UK Time/6 pm Europe.
http://www.facebook.com/LynneMcTaggart2011
https://www.facebook.com/GreggBraden
Don't miss this extraordinary conversation between two giants of the New Science. Mark this date in your calendar TODAY!
.
.
Published on Oct 11, 2018
2 DVD set: This is DVD 1 = Movie 90 minutes DVD 2 includes 2 Full interviews (Stanton Friedman & Dr. David Martin) & 2 full music videos Stream the movie here or purchase DVDs: CropCircleFilms.com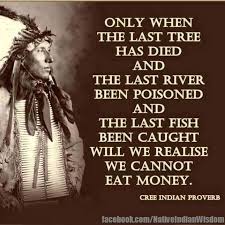 It's easy to get discouraged, even pessimistic if we are watching the news these days. But what kind of effect is this having on our own health, wellbeing and ability to be meaningful agents of change?
The Amygdala is a part of the brain in charge of really powerful emotions–anger, hate, fear and the fight or flight response. This part of our brain is there to protect us on a very primitive level from threats to our survival (such as the threat of a predator).

However, in the modern world, when there is a steady stream of images and news stories that are designed to evoke a "threat" response, our brain is not capable of forming an accurate picture of reality.
With the media constantly keeping us on edge…it's no wonder
most of us think we are going to hell in a handbasket.


~ Steven Kotler
2015 Voice & Exit talk about the neuroscience of pessimism



But what can we do about this? 
It's up to each us individually to choose what we feed our minds, and to uplift our level of consciousness so that we can be better ambassadors of peace in the world.



We have curated 3-4 incredibly inspiring choices of content each day from our friends at Gaia that will uplift you, rather than depress you. Opt-out of mainstream media for the day, and tune yourself to new possibilities. 

Check out the cleanse schedule below, or click here to read the full descriptions for each piece of media!

Day 1 – Inspire New Possibilities – Choose at least one



Day 2 – Awaken Inner Peace (Meditations)  – Choose at least one


Day 3 – Health Reset – Choose at least one




Are you ready to cleanse the mind? 

Click here to get started, and let's uplift our consciousness together! 



| | |
| --- | --- |
| | At UNIFY, we conduct Global Synchronized Meditations and Collective Social Impact Campaigns to do our part in creating Peace On Earth. We unite communities to elevate consciousness on Peace Day, Yoga Day, World Water Day, Earth Day, and more. If you've read this far, please know we love you!  |
Published on Oct 13, 2018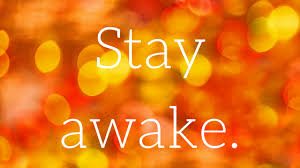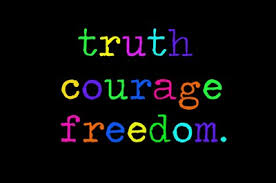 Published on Apr 10, 2018
https://www.christinavondreien.ch/
Published on Apr 12, 2018
……..und jetzt ist. Viele Fragen, viele neue Begriffe, neue Wege, alles ist im Fluss und wir sind mitten drin. Zitat von Christina, aus dem Buch: "Christina – Zwillinge als Licht geboren", Band 1: "Viele Menschen haben vergessen, dass jeder einzelne von uns ein göttliches Wesen ist…" In den folgenden Sendungen, die ab dem 11.04.2018, 14 – tägig, Mittwochs jeweils um 20:00 Uhr, über Schweiz 5 (Kabel Schweiz) und via Satellit ASTRA über ganz Europa ausgestrahlt werden, sprechen wir über die Themen der neuen Zeit. In Ihren Büchern und auf Ihren Seminaren schildert Christina von Dreien so viele für uns neue Zusammenhänge, historische oder kommende Ereignisse und universelle, ja galaktische Abläufe und Prozesse. Meine Welt, mein Denken, mein Wissen – alles wurde komplett aus den Angeln gehoben. Christina gibt den Zuschauern und mir die Möglichkeit, alles was wir/ich nicht verstehen, was unlogisch oder komplett neu erscheint, zu hinterfragen – so das alle, gleich was sie vorher wussten oder nicht, dem Prozess folgen können. Ich danke Christina für Ihre Zeit und Ihre Geduld. norbert Webseite für weitere Informationen und Terminvorschau der Seminare: www.christinavondreien.ch Bücher: Band 1, "Christina – Zwillinge als Licht geboren" Band 2, "Christina – Die Vision des Guten" Zu bestellen über: www.christinavondreien.ch www.govinda.ch www.timetodoshop.ch Links: http://www.timetodo.ch, ist die Free TV Schweiz AG Informations-Plattform zur gleichnamigen TV-Sendung.. Sendezeit ist ab 1. Oktober 2016 Dienstag, Mittwoch und Donnerstag von 20.00 bis 21.00 Uhr, Live im Kabelnetz (Cablecom / Swisscom), auf dem digitalen Schweizer Privatfernsehsender Schweiz 5 und von 19.00 bis 20.00 Uhr über Satellit Astra 19,2° Ost in ganz Europa. TimeToDo-Shop unter: http://www.timetodoshop.ch TimeToDo.ch bei Facebook: http://www.facebook.com/timetodo.ch TimeToDo.ch bei Twitter: http://www.twitter.com/timetodotv Live Internet Stream der Sendungen: http://www.timetodo.ch/livestream TimeToDo.ch bei Youtube: http://www.youtube.com/timetodotv?sub…
.
.
Published on Dec 10, 2017
Die Kinder und Jugendlichen unserer Zeit liegen Christina sehr am Herzen. Damit stellt sie eine weitere Protagonistin dar, die die Schule entscheidend verändern will. Vordergründig steht Aufklärung und das Sensibilisieren von Lehrpersonen, Eltern und Kindern. Die Schule soll den Weg zum selbstständigen Denken fördern, Raum bieten für intuitives Lernen und damit nachhaltig zur Potentialentfaltung eines jedes Kindes beitragen. Wie groß dieses Potential ist, zeigt sie an ihrem eigenen Beispiel. Chrisina von Dreien: https://www.christinavondreien.ch/ Bernadette Meier (von Dreien): http://www.bernadettemeier.ch/ Andreas Nussbaummüller: https://www.illusion-or-reality.info/… http://www.lightchannel.at/page.asp?i…
.
.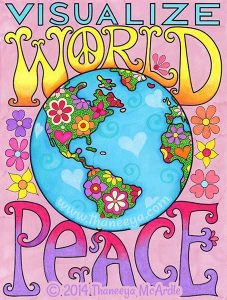 .
.