Published on Oct 28, 2018
AGE OF TRUTH TV presents a fascinating, controversial and extraordinary in-depth hard-talk interview with KERRY CASSIDY, the relentless and knowledgeable founder of the alternative media platform PROJECT CAMELOT. Lucas Alexander is interviewing Kerry Cassidy in Hollywood, Los Angeles for Age Of Truth TV, about her interesting and unusual career as one of the few female investigative reporters and conspiracy researchers, into the most controversial topics imaginable. A documentary filmmaker, author and independant journalist, who has interviewed countless "Camelot Witnesses" – experts, whistleblowers, scientists, conspiracy researchers and military people, about deep-state top secrets, the occult and other-worldly phenomena. Kerry Cassidy is sharing her powerful, eye-opening and alternative views on the world, the universe and everything beyond, in this intense and direct 2 hour 15 mins. interview special filmed on January 24, 2018.
These are some of the mind-blowing topics discussed in this compelling Q&A conversation with one of the most formidable ladies in this very alternative field, constantly searching for the truth. And just like the famous quote from the "X-files" TV series, Kerry Cassidy knows that "the truth is out there"! Filmed on location in Hollywood, Los Angeles, California January 24, 2018. Project Camelot Website (Kerry Cassidy): http://www.projectcamelotportal.com
 Age Of Truth TV Website: http://www.ageoftruth.tv Please Like and Subscribe to our channel. Your support is greatly appreciated! For further contact: ageoftruthtv@gmail.com © 2018 Age Of Truth TV. ALL RIGHTS RESERVED
Project Camelot
Streamed live on Jan 21, 2016
I interview Richard Bartlett and Melissa Joy about their work and books on Matrix Energetics.
They are using concepts including accessing the zero point field and time travel to facilitate healing. Apparently it is working.
http://projectcamelotportal.com/kerry…
Bios:
Dr. Richard Bartlett holds a doctorate in chiropractic from Parker Chiropractic College and a degree in naturopathic medicine from Bastyr University. Dr. Bartlett is the developer of Matrix Energetics, Master Energy Dynamics, and Holo-Synchronous Energetic Technology Systems. These paradigms utilize the principles and sciences of Subtle Energy and Quantum Physics, coupled with the incredible power of active imagination and focused intent to produce physically verifiable effects that often defy rational explanation. Dr. Bartlett has been teaching these systems at seminars around the world to thousands of participants since 2003. He has helped thousands of people transform themselves through his practice and national seminars.
Dr. Bartlett is the author of the award-winning Matrix Energetics: The Science and Art of Transformation, The Matrix Energetics Experience, The Physics of Miracles (with Melissa Joy Jonsson), and Into the Matrix (with Melissa Joy Jonsson). Melissa Joy Jonsson (M-Joy) is best known for her ability to engage people from all over the world to embrace their True Authentic Power through accessing universal consciousness by playing in the field of the heart. She has a unique perspective on how we are able to experience living joyfully and loving completely from a state of grace. Melissa has been teaching popular life-transformational Matrix Energetics® seminars around the globe since 2008. She is the founder and instructor of the "M-Joy Of Being" seminar series, a unifying movement in consciousness dedicated to exploring and expanding heart-centered awareness and practical personal empowerment for everyone. Melissa is the author of the books "Little Book of Big Potentials: 24 Fields of Flow, Fulfillment, Abundance, and Joy in Everyday Life", "Practical Play the Heart-Centered Way " (January 2106) "M-Joy Practically Speaking; Matrix Energetics and Living Your Infinite Potential" as well as "Into the Matrix: Guides, Grace, and The Field of the Heart" and "The Physics of Miracles: Tapping in to the Field of Consciousness Potential" with Dr. Richard Bartlett. Melissa has a bachelor's degree in psychology from the University of California at Santa Barbara. She completed graduate studies at Pepperdine University's Graziado School of Business and Management. Website: www.matrixenergetics.com KERRY CASSIDY PROJECT CAMELOT PROJECT CAMELOT TV NETWORK http://projectcaemlotportal.com http://projectcamelottvnetwork.com
.
.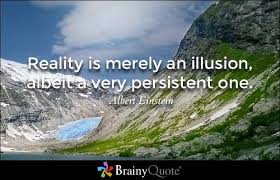 .
.
#EnergyUpdate Today (November 1, 2018) Hello everyone! Many of us are going through a period of deep review around our lives, our choices, our relationships, the things that we are doing in the world. This process will continue strongly in November, and you may experience daydreams and flashbacks to other times, other relationships, other places in your life. This is your life-review and 'life-update' in progress. Part of that involves a revisiting of past experiences and life events at high speed In November the opportunity is to let you see them differently, to let you see how far you have come, or to learn something from them with the new perspective you have in the now. As we go through these review periods we are having a clearout; it's no different to clearing out the cupboards at home. We start to lift and rearrange the emotional, psychic and psychological debris inside ourselves when we have a clearout like this. You are not alone – we are changing our patterns individually AND collectively right now in part due to this extraordinarily potent and fast time of transformation. This clear out is an important part of letting in new identity and new dreams and the Feminine Energy that is rising on the planet, along with Magic being on an all time high will really open that up for you as we head into November. The themes you may experience this coming month are – ✨ MAGIC ✨ #FEMININEENERGY RISING ✨ REVIEW TIMES Big love, take care of yourselves, take care of each other 💙 Lee X