Published on Aug 19, 2017
In this shortened video Gregg Braden explains what the Key to Manifestation is. He tells about mixing your thoughts and your emotions (feelings) in your Heart and transmit the vibration of the wishes already come through. I composed this video from a bigger interview with Gergg on The Bigger Question Show that can be found on YouTube. Hope you like this video and get some golden nuggets out of it..Check out http://lawofattractiontoolkit.com
https://www.greggbraden.com/
.
.
Gregg Braden talks about harmonizing heart and brain and why we should do it. Source: Hay House
https://www.greggbraden.com/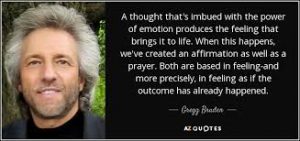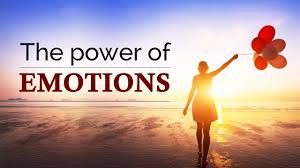 Published on Jan 16, 2018
Zarton Messages from Space Part 2 January 16, 2018 via Suzanne Lie suzanneliephd.blogspot.com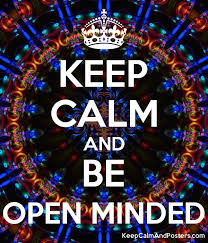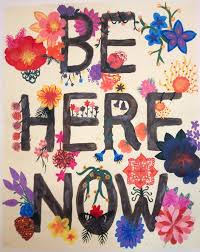 Copyright © 2018 Bashar Communications, All rights reserved.
Our mailing address is:
Published on Feb 23, 2017
München, 18.2.2017, Marienplatz – Demonstration gegen die jährlich stattfindende NATO Sicherheitskonferenz. Lisa Fitz macht deutlich, daß jeder von uns wissen kann, wie Politiker, hochrangige Militär und andere Entscheidungsträger ticken. Sie zählt in ihrer Rede diverse Artikel und Youtubuvideos auf, wo die Protagonisten ihre Interessen selber entlarven. Sehr sehenswert. Wir bedanken uns für das Video bei: ChrisBMuc Original: https://www.youtube.com/watch?v=BA0ah… www.regenbogentv.de
Published on Sep 11, 2011
Originally published in March 2007 General Wesley Clark: Because I had been through the Pentagon right after 9/11. About ten days after 9/11, I went through the Pentagon and I saw Secretary Rumsfeld and Deputy Secretary Wolfowitz. I went downstairs just to say hello to some of the people on the Joint Staff who used to work for me, and one of the generals called me in. He said, "Sir, you've got to come in and talk to me a second." I said, "Well, you're too busy." He said, "No, no." He says, "We've made the decision we're going to war with Iraq." This was on or about the 20th of September. I said, "We're going to war with Iraq? Why?" He said, "I don't know." He said, "I guess they don't know what else to do." So I said, "Well, did they find some information connecting Saddam to al-Qaeda?" He said, "No, no." He says, "There's nothing new that way. They just made the decision to go to war with Iraq." He said, "I guess it's like we don't know what to do about terrorists, but we've got a good military and we can take down governments." And he said, "I guess if the only tool you have is a hammer, every problem has to look like a nail." So I came back to see him a few weeks later, and by that time we were bombing in Afghanistan. I said, "Are we still going to war with Iraq?" And he said, "Oh, it's worse than that." He reached over on his desk. He picked up a piece of paper. And he said, "I just got this down from upstairs" — meaning the Secretary of Defense's office — "today." And he said, "This is a memo that describes how we're going to take out seven countries in five years, starting with Iraq, and then Syria, Lebanon, Libya, Somalia, Sudan and, finishing off, Iran." I said, "Is it classified?" He said, "Yes, sir." I said, "Well, don't show it to me." And I saw him a year or so ago, and I said, "You remember that?" He said, "Sir, I didn't show you that memo! I didn't show it to you!"
Published on Mar 17, 2015
Eine Übersicht der jüngsten Äußerungen George Friedmanns, Direktor des transatlantischen STRATFOR, in der Öffentlichkeit. Die Vormachtstellung der USA hänge vor allem davon ab, dass Deutschland und Russland niemals enge Verbündete werden dürften.
Published on Jan 29, 2018
.
.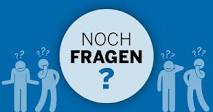 Published on Jan 29, 2018
The Collective, Message to Lightworkers January 29, 2018 January 29, 2018 via Caroline Oceana Ryan carolineoceanaryan.com This Article: https://carolineoceanaryan.com/2018/0… The latest guidance from the Ascended Masters, Galactics, Earth Elementals, Faery Elders, Angels and Archangels known as the Collective. Check out Caroline's books! Abundance For All: A Lightworker's Way to Creating Money and True Wealth Connections: The Collective Speak on Romance and Friendship The Ascension Manual, 2 Book Series and more! http://amzn.to/2rpieNY Subscribe to the Higher Self YouTube Channel: https://www.youtube.com/c/HigherSelf1111
Be sure to check my YouTube Community Tab so you can keep updated on what I am doing. https://www.youtube.com/user/getbuzy1… PayPal Donations Welcome. Click here: https://www.paypal.com/cgi-bin/webscr… Support my work on Patreon: (in progress) http://patreon.com/HigherSelf Social Media: Facebook https://www.facebook.com/1111HigherSelf Twitter @1111HigherSelf Instagram https://www.instagram.com/1111highers…
If you have articles or channelings that you have recorded in your own voice and would like them to be on the Higher Self Channel, you can submit them via email to: 1111HigherSelf@gmail.com for consideration. If there is an article online that includes the text from the recording, please include the link to it with your submission.
.
.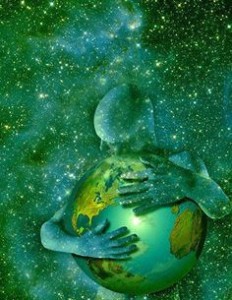 Published on Jan 29, 2018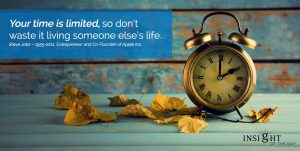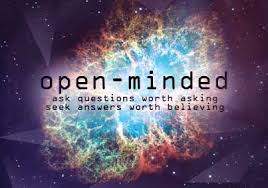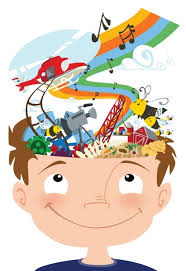 Published on Jan 28, 2018
The Alaska Quake targeted an Under-the-Sea Laboratory involved with beastly Cargo. Learn how the Galactics teamed up with Mother Earth to take it out. Much more!!! Something BIG just happened. Donations: http://theplanetdailynews.com/ Book: (Getting Aligned for the Planetary Transformation by Tom Price http://theplanetdailynews.com/getting…
***** Please Subscribe to our channel **** We provide proof that 2012 is happening now in 2017 & beyond. We provide classes to ready and train you for this imminent transition. We provide the relevant news. Our WEB PAGE: ThePlanetDailyNews.com Our YouTube CHANNEL: The Positive Side of 2012 FACEBOOK: Facebook.com/PlanetDailyNews Click here to Subscribe: https://www.youtube.com/results?searc… Thank You!
Keywords: The Space Fence, Weather Weapon, Weather Warfare, Haarp, Positive Side of 2012, David Wilcock, Corey Goode, Reptilians, Mantis, Illuminati, Cabal, Criminal Banking Cartel, The Elite, Panama Papers, David Wilcock, Coast to Coast AM Radio, consciousness, the event is coming soon, Free Energy, Keshe Foundation, The Planet Daily News, SGT Report, WeAreAwake, We are Change, Benjamin Fulford, MLordandGod, Light Alliance, Galactic Federation of Light, The Event is coming Soon, Karen Hudes, Alex Jones, disclosure, Geoengineering,
Published on Jan 28, 2018
As a young boy, William Tompkins's photographic memory nearly landed him in hot water with the Navy when they found his publicly displayed models of Navy ships included specifications that were top secret. However, when the Navy found that it wasn't a spy who made these models, but young Tompkins, they took interest in his capabilities and recruited him into their Navy Intelligence to work on classified programs. From 1942 to 1946 while in Naval Intelligence, Tompkins was a part of a top secret espionage program where he would debrief Naval spies that were embedded on German secret aerospace programs, and disseminate the advanced information he was receiving to corporations and research centers around America. After the Navy, Tompkins worked within highly classified think tanks designing advanced weapons for aerospace companies, including North American Aviation, Northrop and Douglas Aircraft Company. He came forward late in his life to disclose all he knew about extraterrestrials on our planet and secret space programs operated in secret by our very own government. Find information related to Tompkins and more @ https://www.secretspaceprogram.com/ Next webinar on February 3rd, 2018.
Published on Jan 28, 2018
.
.
Published on Jan 27, 2018
Trump storms Davos like a BOSS, New Q drops confirm Q is for real, and Hillary Clinton and the rest of the globalist puppets no longer laughing.
Thanks for tuning in dear friends. Here's Jerome Corsi w/ the CBTS crew sharing his thoughts & analysis on the new Q posts earlier today… God Bless! https://www.youtube.com/watch?v=6h2y2… And another quick update one hour later: https://www.youtube.com/watch?v=wx9Qt… LUKE 8:17 For there is nothing hidden that will not be disclosed, and nothing concealed that will not be known or brought out into the open. Here's the link to SD Bullion if you'd like score some PHYSICAL silver or gold: http://sdbullion.com/sgt Please consider supporting SGT Report on Patron with a monthly contribution: https://www.patreon.com/user?u=5104183 For REAL news 24/7: http://sgtreport.com/ http://thephaser.com/ http://thelibertymill.com/
.
.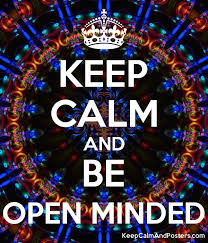 .
.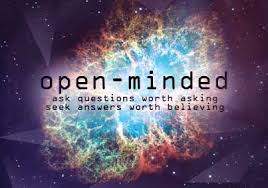 .
.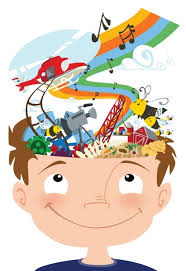 .
.
.
Published on Jan 16, 2018
Published on Jan 26, 2018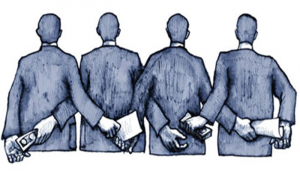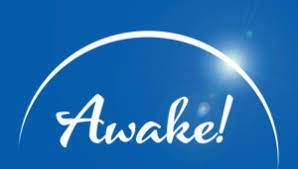 News Flash January 2018 January 25, 2018 by Mahala Gayle blog.mahalasastrology.com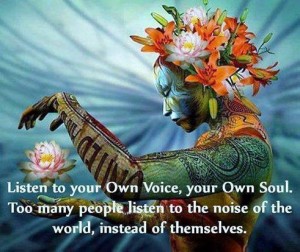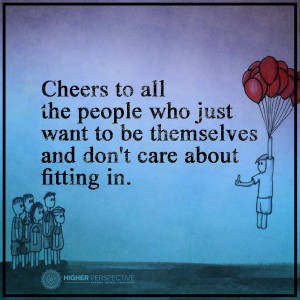 Newsletter January 2018
Hello brothers and sister, beautiful Tribe of Many Colors,
It's 2018!! As we bring in the new year let us face it with pride and honor in who we are and what we stand for. Many of us see what is happening in the world and become disheartened by the world leaders and their actions, the turmoil, the injustice, and state of our planet, but let us not forget that in this moment lies an opportunity for us! We have a chance to let it all rise to the surface and to become more and more aware so that we can make the greatest change and bring forth the greatest good. As the ugly is rising to the top and becoming more visible, we can no longer hide from it and we have the opportunity to change the dark into light. It is my hope that we can stay positive, stand up for the weak, believe in ourselves and BE the change. This is our time, our moment, to stand together for what we believe in and what we will not accept. It is time for the Tribe of Many Colors to say "Here we are! We are not going anywhere! We are one color, one light, one heart, with one Mother and we stand for LOVE." Always remember your light shines brightest in the dark!
This year is full of exciting possibilities for change and we can all be a part of that! Be passionate brothers and sisters and live your life by example. If you want a better world; be the change!
If you want more love; be more love. If you want a united world; unite! If you want more kindness and compassion for your planet; be that kindness and compassion! This is our time to make a difference!
Many of you have heard me speak about the Elders call to return to our Sacred Sites, to make them Sacred again. Or perhaps you have read my new book teaching us how to create our own Sacred Sites by building a Medicine Wheel. This year I will be making an important trip to the Maya land in order to do the ceremonies needed, to honor the land, the temples, the people and to bring healing to the Sacred Sites there and you're invited to come with me.
For more information http://littlegrandmother.net/sacred-maya-trip-with-little-grandmother/
I will be giving workshops all around the world, teaching how to make a Sacred Site. Please join me if you can.
3-4 February 2018: Shamanic Journey Bern with French translation (Switzerland)
25 February 2018: Workshop in Wakkerstroom, South-Africa
24-25 March 2018: Shamanic Journey in Dalfsen (NL)
31 March-1 April 2018: Shamanic Journey near Frankfurt (Germany)
14-15 April 2018: Workshop in Bern (Switzerland)
May 2018: Sacred Journey to Maya Land (Mexico)
20 May 2018: Workshop in Burg Agstein (Austria)
3-10 June 2018: Shamanic Journey in La Vie Tara (France)
More info and registration: http://littlegrandmother.net/events-calender/
or email Joyce, beautyawakens@gmail.com
I love you dearest Tribe of Many Colors.
Little Grandmother, Kiesha Crowther
LITTLE GRANDMOTHER'S NEW BOOK IS AVAILABLE NOW!
EARTH, WATER, FIRE, WIND
OUR CONNECTION TO MOTHER EARTH
To learn more or purchase the book, go to