Published on Jul 30, 2018
Published on Jul 31, 2018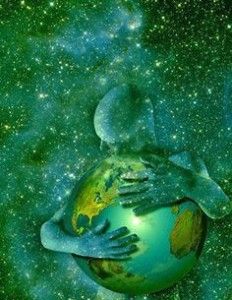 Published on Jul 20, 2014
Here's a short discussion on how to change your life by Joe Martino at Tedx TeachersCollege. Why do we fear change? Why does our education system lack personal development? Are we at the forefront of the biggest change we've ever experienced? In this TEDx talk, Joe Martino talks about the subjects above and inspires the idea that #ChangeStartsWithin us. Are you looking for more inspiration to change your life? The articles below may be what you're looking for: 5 Ways Meditation Will Change Your Life For The Better http://www.collective-evolution.com/2… 4 Minutes That Will Change Your Life http://www.collective-evolution.com/2… About TEDx, x = independently organized event In the spirit of ideas worth spreading, TEDx is a program of local, self-organized events that bring people together to share a TED-like experience. At a TEDx event, TEDTalks video and live speakers combine to spark deep discussion and connection in a small group. These local, self-organized events are branded TEDx, where x = independently organized TED event. The TED Conference provides general guidance for the TEDx program, but individual TEDx events are self-organized.* (*Subject to certain rules and regulations) Why do we fear change? Why does our education system lack personal development? Are we at the forefront of the biggest change we've ever experienced? In this TEDx talk, Joe Martino talks about the subjects above and inspires the idea that change starts within. http://www.collective-evolution.com https://twitter.com/Joecollectivee
.
.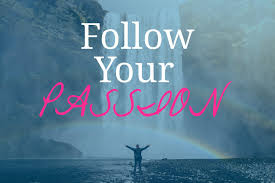 Did you miss PAO's last Galactic Activation Webinar?
If you were unable to register for PAO's Live Galactic Activation Webinar, hosted by Colleen and Miles, on Sunday, July 22, it is now available for downloading.
So many of you have written in, asking to be guests on one of PAO's Webinars. Since not everyone can be on at once, we have invited two of our special friends, Reverend Marilyn Latham and Howard Richman, to join us this month. They are both long-time PAO supporters and will give a grassroots glimpse into the multitude of galactic questions and concerns you may have.
Subjects discussed:
• Galactic Federation of Light
• Dark Cabals
• NESARA – Abundance and Prosperity
• First Contact and Disclosure
• New Technologies
• Ascension – Inner Earth – Light Chambers
• Full Consciousness
• Divine Time and Coping in 3D
About Marilyn:
In May 2013, my husband passed away. I was ordained the same year. I had already been actively running a church and the congregation had urged me to become a minister. I continue to hold services and be intensely involved in my church, called The Gathering, in Roseville, CA.
As a visionary and entrepreneur, I am honored and blessed to provide a "Spiritual Home" in my community. I value this position, which gives me the earthly responsibility to serve mankind.
My Motto is: "Today is the first day of the rest of your life".
How are you connected to the PAO?
The information we receive from the PAO website has always been extremely significant to those of us "earthlings" who want that connection and confirmation to the Galactic Realm. Now, in 2018, PAO's information is vital, as I know that full Disclosure is upon us. The knowledge I receive from Sheldan and the PAO helps to pave the way for that great welcoming reunion with our galactic community. I look forward to the time when we can finally meet and work with the Galactics, who will bring us the wisdom to make earth the planet it was intended to be.
About Howard:
Howard is a sound healing pioneer. Since 1982, he has created more than 3000 individual sound portraits for people. Howard's specialty is to help people break through their most stubborn blocks. He blends his advanced music training and his intuitive awareness to create music for transformation.
As an empowerment coach, Howard is able to teach people an effective way to reach their goals, combining learning how to do affirmations properly, along with releasing the cellular memory of old traumas.
How are you connected to the PAO?
In 1994, my friend, Miles, was visiting me in L.A. We both love to improvise music, and it was a very special time for us, creatively and energetically. One day, I left a book lying on the guest room bed entitled Bringers of the Dawn by Barbara Marciniak. It was about the Pleiadians. Miles read the Marciniak book during his stay. Back home, he combed his largest local metaphysical bookstore for other similar books. The book that most caught his eye was You Are Becoming a Galactic Human, and wow! . . . the rest is history.
Whenever Sheldan brings out an update or PAO produces a Webinar I know that Miles is helping with the transcription of the info and putting it into a visual/graphic form. At these moments, I do feel a secret small pride and a little thread of connection to have held an important piece of the puzzle, even behind the scenes. The world is in so much turmoil and the info in an update or newsletter or webinar creates a sense of hope for me. I'm already an optimist, but it is certainly easy to get beaten down just by being in the world. PAO has been a great comfort to me over the years.
To order your Galactic Activation Webinar Q&A-5 Archive: Click Here
Price: $13.95 U.S.
Greetings Beloved Ones,
WE ARE Archangels Zadkiel and Lady Amethyst, and we greet you with Love. Today we wish to discuss being fully present.
The incoming energy is moving rapidly to a higher frequency. It is calling you to absorb it and integrate it into your Being. It is calling you to a higher consciousness.
As this new energy enters your field, you are being given the opportunity to learn new insights for your progression. They are very subtle and require your full attention to gain the complete benefits from them.
As a multidimensional Being of Light, your energy field is fluid. It is not a fixed point of time but rather a constantly changing and evolving field. It is designed for progression and harkens back to the time when you were subtle energy and had not yet become solid matter.
As such, the more you remain open to new insights, the more rapidly you progress on your ascension path.
One way to do this is to be fully present.
Being fully present means to focus on the task at hand. It is not focusing on what you did yesterday or what will take place tomorrow. It is focusing on the present moment.
This does not mean that you are oblivious to what is taking place. It means that you have expanded your awareness to encompass the past, the present, and the future simultaneously. You have gained the ability to expand and contract your awareness as needed. You are aware that linear time is a third-dimensional concept, and this frees you to focus on the present moment. You are a point of Light in the great cosmos, and events are points of energy in this process.
This realization allows you to focus on the point of energy that is currently taking place.
When you are fully present in the moment, you are able to receive the subtle insights from the Universe. These prompts may come in the form of a thought that passes through like a gentle breeze. When they enter your awareness, they may seem to be a curiosity or a questioning of where that came from or what it means.
When you are focused on the present moment, these insights remain in your consciousness and are there to guide you at the time you need them.
It is as if your energy field is always open to receive these insights, and it adapts to reflect on them and accommodate them as appropriate. This allows you to move forward because you are open to receive the incoming energy.
To remain open, it is important to be willing to receive the new insights. If you are attached to a preconceived idea of how things are supposed to be, it will be more difficult to recognize the insights as they occur. However, when you are not attached to a certain concept, you can flow with the new awareness as it occurs. This allows you to progress with ease and grace. The new awareness enters your energy field, and because it is fluid and flowing, it is assimilated as appropriate.
This does not mean that you automatically accept every new insight. It does mean that you are aware of it. If you are unsure of what it means for you, you can place it in a holding pattern for further reflection.
In addition to being open to receiving new insights, you can enhance this process by focusing on what is taking place in the present moment. Be fully focused on what you are doing. It does not mean multitasking to the extent that you have no concept of what is occurring around you. It means that you are focused on the task at hand, and this allows you to receive incoming insights.
If you find your attention straying from what is going on, you can simply pause, take a few deep breaths in and out, and return your focus to the present moment.
The more you practice this, the more automatic it will become. You will relax into being fully present, and you will be at one with All That Is.
Beloveds, we are happy that you are being fully present in the moment. We are with you as you receive insights for highest good.
Know that you are greatly loved.
WE ARE Archangels Zadkiel and Lady Amethyst
…and WE surround you with Love.
And so it is.
Copyright © 2018 Linda M. Robinson, PersonalPathwaysOfLight.com. All Rights Reserved. Posting on websites is permitted as long as the information is not altered, excerpted or added to, and credit of authorship, including my name and website, is given. Linda M. Robinson, www.PersonalPathwaysOfLight.com.
This information may be published in journals, magazines or public print only with written permission. Email: Linda@PersonalPathwaysOfLight.com.
DARRYL/BASHAR'S LINKS: www.whatisfirstcontact.com – for Darryl's "First Contact" documentary www.bashar.org – for all Bashar information www.ziafilms.com – for Darryl & his wife's Zia Films production company and their film "Dearly Departed" about the afterlife. www.darrylanka.com – for Darryl's sci-fi novel "Shards of a Shattered Mirror – Book 1: CRYPTIC"
ABOUT KAREN, YOUR HOST: Karen A. Dahlman is an author of infinite possibilities and a spirit communicator. Having a lifelong connection with spirit beings, she teaches within her books creative ways to commune with the Higher Self, spirit guides and the unseen dimensions and energies that exist among us. Within her message Karen shares the positive side to the Ouija Board as a tool for exploring the expansive realms of consciousness. To learn more about Karen's work: http://creativevisionspublications.com Want to learn how to use a Ouija Board with exceptional communication, check out Karen's book: The Spirits of Ouija: Four Decades of Communication: https://goo.gl/f6fIUl To learn how to connect with Your Guides/Source Wisdom, check out Karen's book: The Spirit of Alchemy: Secret Teachings of the Sacred Reunion: https://goo.gl/5e2tpZ
A lot of people reach out to me in panic… Victor! Why am I so depressed? Where did this crazy anxiety come from? Why is my life being turned upside down? I always tell them to get excited! Yes, I know it sounds crazy but these signs/symptoms as well as many others are VERY commonly experienced when a person is QUICKLY raising their vibration. This video shares 6 signs that YOU are going through a huge shift in your frequency, hopefully helping you relax… & then get excited! Enjoy, Sincerely, Victor Oddo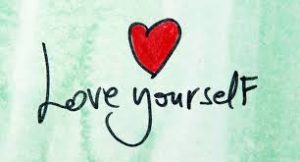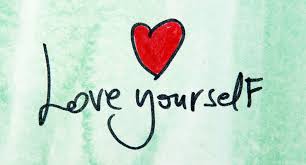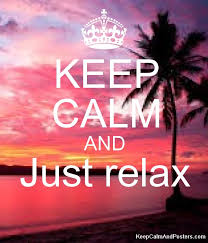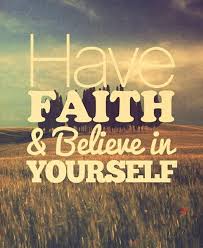 Published on Apr 27, 2018
Simon Parkes Connecting Consciousness
https://www.simonparkes.org/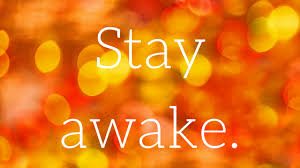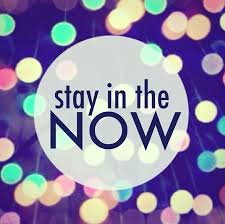 https://upliftconnect.com/how-to-end-stress-unhappiness-and-anxiety/?utm_source=UPLIFT&utm_campaign=7291d8a4c3-EMAIL_CAMPAIGN_2018_04_26&utm_medium=email&utm_term=0_19c1fc07c2-7291d8a4c3-112524105
Published on Sep 13, 2017
Rediscovering a beautiful state of calm
If you are stressed-out, anxious or chronically unhappy, this talk will lead you through an authentic journey of self-knowing and freedom to illuminate the root causes of stress.
Combining storytelling and meditation, One World Academy Co-Founder, Preethaji, shares teachings to help shift us from living in a stressful-state, to living in what she describes as a beautiful state.
One World Academy is a wisdom school based in a new tradition where the focus is on knowing oneself and discovering that we are connected to all that exists. Spiritual teacher Preethaji has a vision to free individuals of all forms of unhappiness. Her teachings challenge every justification for living in sorrow and inner isolation or unconscious psychological conformity.
As the time of transformation intensifies, Bashar introduces a new permission slip for us to apply. In this exciting new session, Bashar shows us how to mine our negative beliefs, and convert that negativity into positive results in our lives. This transmission goes in depth with a new process for the idea of discovering and transforming your negative beliefs. Transmuting your darkness into light makes extraterrestrial and higher-dimensional contact more likely, by raising your vibration to match. This is a fun new way to create a magical life, one that feels as different as stepping out of the shadow and into the sunlight.

Q&A includes:
• I feel like social media is keeping us isolated.  How will technology help society connect with others in the future?
• Can time be compressed?
• If everything exists now, is there such a thing as a new experience?
• What about emotions?  Do they all exist here and now?
• How can we use the mechanism of "What would I have to believe is true?" to overcome a physical ailment?
• Could you speak more on "multiple personality order"?
• Am I part of the "Intergalactic Introduction"?
• Are we getting close to ascension?
• What is the highest potential for the human experience?
• Are you able to see different energies in the room like in our astrology chart?
• Are past lives more of a fable than true?
• Was I my partner's mother in a past life?
•  Help I can't find my excitement!
•  Can I make contact with galactic beings in Sedona?
•  Are the channeled messages I am receiving valid?
•  How can I integrate my experiences of the hybridization program?
•  Could you speak more on the emotional body?
•  What were the tablets that Moses received made of and where are they now?
•  Were the ETs that gave us the tablets the ones responsible for The Jews being in the desert for 40 years and the parting of the Red Sea?
• Was / is there life on Mars?
•  Could you speak on the Mothman and the Chupacabra?
•  Will we be working more with nature spirits in the distant future?
•  Is the Loch Ness monster a dinosaur?
•  Would telling a different story heal the past sufferings of African Americans?
•  Do you have any messages for us from our unborn children?
•  Can HoÊ»oponopon be used to heal the body?
•  Is the sun a simulation?
•  Does karma come from another life?
•  Were the three angels that I saw in a vision ETs?
•  Do I have a blue skinned hybrid child?
•  What is your response to the statement "I don't believe in negative beliefs"?
•  Is there a correlation between a negative belief and a specific illness?
•  What about genetics does that play a role in illnesses?
•  How can what we define as what we don't prefer, the negative, as equally valid as the positive?
•  Do you speak to us linearly?
•  What do cats see and why do they purr?
•  Are there civilizations related to cats' higher selves?
•  How can I stop "killing time"?
•  What is your definition of tendencies?
•  Lately in my meditations I have been seeing a pyramid with light coming out of it.  What does that represent?
•  What actually happens in the process of a permission slip ritual?  Bashar shares a riddle.
•  Could you tell me more about my personal guardian angels?
•  What is your definition of love?
•  What are angels?
•  Is Reiki a permission slip?
•  What can we look forward to as we release belief systems that no longer serve us?
•  If I have everything I need, will this make me not do anything?
•  What do you have to say about setting goals?
•  Is there such a thing as right or wrong?
•  How can we balance the mind and the heart?
•  Can you speak more on utopian societies?
•  How can I imbue my intentions into a water permission slip?
•  My father is a life-long scientologist.  Will he ever break free?
•  Can you comment on the indigenous people of Mexico?
•  Are dragons real?
•  What about Unicorns?
•  What's your take on Harry Potter?
•  How can I make peace with chaos?
•  Am I ready to become a breatharian?
•  How can we use virtual reality for an educational and entertainment tool?
•  Could you comment on Göbekli Tepe?
•  Are vitamins a permission slip?
•  Are there other realities where you are talking to us?
•  How can I use my painful childhood experiences for a positive result?
•  How can I get my family to believe in my "past life" connections.
•  When will someone special come into my life?
•  How can I make sense of my choices that I made from spirit to experience a very difficult childhood?

And much more!

Bashar Communications · 22647 Ventura Bl. #277 · Woodland Hills, CA 91364 · USA
Note: Please keep in mind that´s not about setting up polarities. We all are creators of our realities and from the standpoint of creator consciousness everybody and everything is a mirror for us, of our thought forms, feelings, patterns, with which we are playing unconsciously inside ourselves. We have to receive these unconcious choices within, to be able to transform them into choices, which we prefere, and then act on them. That´s the way we can use "outer" circumstances for our own transformation and from there it has an influence also on everything/everybody "outside" of us. That´s meant by the saying   "Be the change you want to see!"   Arya
Published on Apr 29, 2018
.
.
Published on Apr 30, 2018
.
.
.
.

Published on Apr 24, 2018