Hello Tribe Unify,Imagine a ritual prayer in the middle of the desert with thousands of souls sharing their intention to honor the Sacred Feminine and her Sacred Waters.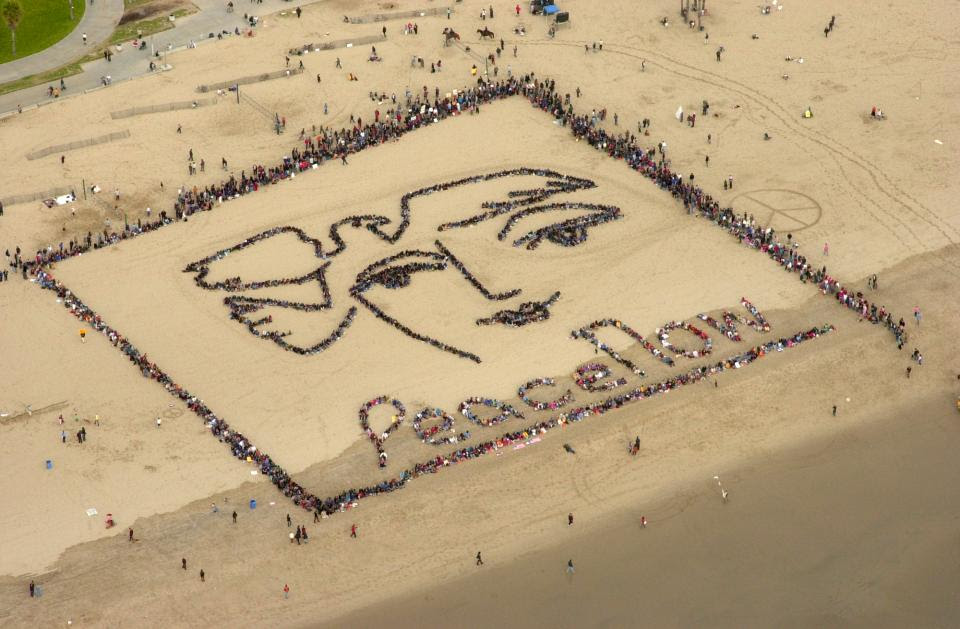 Now imagine this gathering, viewed from above. Thousands of people coming together in ritual are now themselves part of a breathtaking piece of aerial art—a giant Water Goddess- that is broadcast and live-streamed to the world.
People from all across the globe can tune in virtually and add their own prayer and intention to the ritual.
Together as one people, with no border or boundary, the planet connects to honor the Sacred Waters and the Sacred Feminine.
On Sept 12th during the BhaktiFest festival in Joshua Tree, CA this is exactly what is happening!
UNIFY.ORG is excited to announce we will be teaming up with BhaktiFest and Dancing Without Borders to make this a reality.
BhaktiFest is a six-day yoga, sacred music, meditation, and well-being festival held in the heart of 450 acres of inspiring Californian desert. Bhaktifest is a non-profit organization that in addition to producing family-friendly festivals, supports charities across the globe.
The festival features:
24 hours of sacred devotional music
Over 100 hours of yoga classes
Deeply transformational workshops
Conscious eco-friendly food vendors
Unique yoga and devotional arts and craftsFire ceremonies (pujas),

Family-friendly kids' events

Hanuman chalisas
Camping, cottages, and cabin accommodation
Healing and wellness sanctuary.
Fire Ceremonies (pujas)
Click here for more information on the festival:  http://west.bhaktifest.com/
Unify will be there helping to connect the world in prayer and celebration and we hope you will join us, live and in-person in Joshua Tree.
If you want to come, UNIFY.ORG has arranged for a 20% discount on tickets!  Enter CODE UNIFY101
And if you can't make it to the live event, join us at http://west.bhaktifest.com/streaming/  to participate virtually in our ritual and lend your intention and your heart to the collective field we are creating.
In service and prayer to the Feminine and to her Waters,