Update from the Galactic Federation of Light and the Spiritual Hierarchy
from Planetary Activation Organization
An important event is expected to occur in the coming weeks, so be prepared. The dark realizes how close its demise really is…Once all is in place, be prepared for the sudden arrival of the RV GCR NESARA/GESARA, including all the rest of your promised prosperity.
This prospect is to alter your world's entire reality. We eagerly await the unfolding of our plans and some heart-stirring announcements. These disclosures will, indeed, change everything. They will allow NESARA to be realized to the world at large (GESARA). The time of your liberation is near at hand. When all is in place, we expect a series of broadcasts to clarify its meaning to every man, woman and child. Within a month of Announcements, soft disclosure will begin. We ask for your help in educating those who will be in fear as they learn of our existence. Disclosure will change everything – from religion to science to history to technologies.
We live in a time when the nuclear threat can be deactivated and the rise of the new consciousness explored to its fullest potential. Do not fear nuclear threats, for Heaven rendered them obsolete decades ago. We are delighted to see that you and your world will be liberated and welcomed, once again, into the Galactic community.
Greetings! We are your Ascended Masters. We come knowing that your world is now in transition. The chaos you are witnessing is simply the demise of the dark's stronghold on you. Let us explore a vision of what lies ahead for you in your new reality. We are here to support this transition and to show you what it means and how you are to navigate the changes. Your reality is now undergoing a tremendous shift that goes unnoticed by many. Feel how these changes affect you on a daily basis. Use your discernment, for they are unfolding quickly and continue to do so. Energies are at work that can alter your perceptions of this reality. Spirit feels your expanding, loving nature and is happily watching these gentle changes transform every part of you.
Creation works on many levels. It is subtle, and gently alters the reality that is You. It is at these most minute levels that spirit is most effective. Using spirit's tools, we alter your current reality by making you more conscious of the world and of those that seek to find a better way to the infinite. Working between these layers brings out Spirit's way, allowing it to gently move you forward into a new consciousness. This new form of consciousness emphasizes how subtly these changes affect everything.
Spirit's design is to create beauty and wonder at the simple things in life. Remember how spirit works to produce joy and love, for it is in these that we can work most effectively. We are here to help you in your journey home. Call on us: we lovingly await your requests. This is a team effort. When we work together, we are Victorious!
Today, we discussed the events that are soon to transform your world. Bless us all, and let these divinely ordained events manifest! A time of wonder is at hand! Know, dear Ones, that the countless Supply and never-ending Prosperity of Heaven are indeed Yours! So Be It! Selamat Gajun! Selamat Ja! (Sirian for Be One! and Be in Joy!)
For more from the Galactic Federation
PAO has now transferred our most popular DVDs to Downloadable files ~ Thank you for supporting PAO….
Now You Can Download Sheldan's Most Activational DVDs
We had to discontinue Sheldan's DVDs owing to their high cost of production. But the good news is that we are in the process of converting them to downloadable files.
A DVD would have cost you $26.95 plus shipping and handling.
Now you can order a downloadable version for only $13.95 – a better than 50% savings.
For our first DVD release, we invite you to take a Personalized Tour on a Sirian Mothership with Sheldan. 
It's one of Sheldan's most popular DVDs, now available to you.
To order your Sirian Mothership DVD download: Click Here
TOPICS INCLUDE:
Up and Away ~ The Wonders Begin
Walking Through the Valleys of Magic 
Living the dream
Adrift in the Cosmic Garage 
Music and Joy like Never Imagined
A Land of Food and Abundance 
Wonders of Their Science
Partaking of Their Knowledge 
* Time to Bid Adieu
To order your Sirian Mothership DVD download: Click Here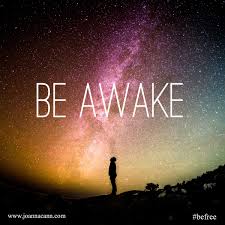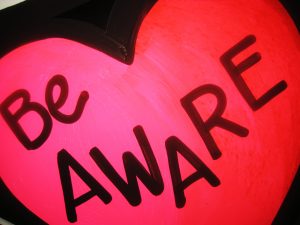 .
.
.
Published on Jan 12, 2018
In the following Video from Magenta Pixie you can learn how to keep your balance in these special times …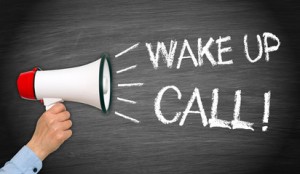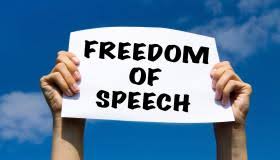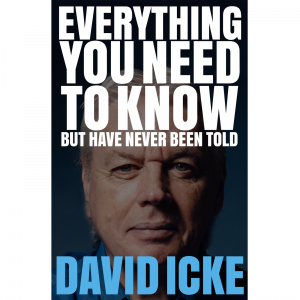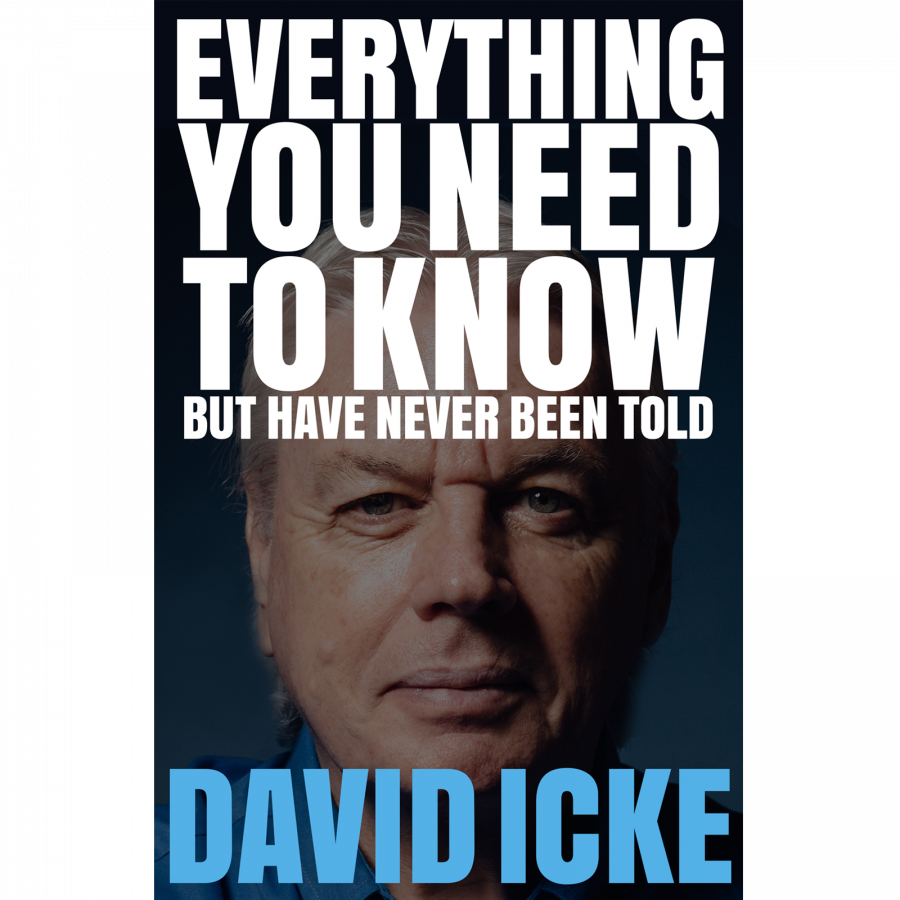 Your Weekly Newsletter for 1/14/2017
We hope you ENJOY this week's articles and videos!
Thank you for your support! 🙂
*We remind you that this is a weekly digest of some of the most insightful articles and videos featured in the last 7 days. For more please visit AscensionEnergies.com
This Week's Popular Articles & Videos
Meg Benedicte – Since the 12:21 Solstice alignment with the galactic center and the '11' New Year Full Moon, we have moved into new energy. The current astrology ushers in a new portal or doorway opening to new possibilities. At this time all planets are in direct motion. This invigorates more innovative creativity and forward movement. No more review, time to …
Mikey Murdock – So far in (2018) and this is from what I'm personally experiencing on a physical level and from an emotional level: Has been high amounts of clearing and releasing. I also know that I'm not the only one who's doing similar (Transmuting) work because this is what many LW (Light-Workers) have been doing all along no matter when they …
-GROUP/FAMILY ENERGIES WILL 'REMAIN' UNTIL WE STEP INTO SELF-EMPOWERMENT -NEW ABUNDANCE -PAST 24hrs -LOSS OF FAITH AND TRUST in the DIVINE -RE-CONNECTING WITH HIGHER SELF/SPIRIT -FEELING THE NEED TO 'GET OFF' FB -ASCENSION DOES NOT FIT INTO A BOX -FAKE ENLIGHTENMENT -NEW BIRTHING TUNNELS -SETTING 'VERY NEW' BOUNDARIES -FREEDOM-GO NOW-TAKE CHARGE OF THE SITUATION-PEACE – THIS IS SO WORTH …
Looking Back at 2017 Solara Anani – 2017 was a deeply challenging year full of far reaching, seismic changes. There was a lot of upheaval, shocking events and tricky situations as the world of duality continued to collapse all around us. All year long, we were seared in the Fires of Transformation which affected us deeply on multiple levels. Many lost …
Sandra Walter – Blessings Beloved Light Tribe ~ We are at the culmination point of our Seven Sacred weeks, which completes with the New Moon Tuesday, January 16 at 6:19pm. This has been a deeply transformative passage which collectively prepared us for the energetic shifts of 2018. Note how the energy changes over the next week. We are coming out …
https://youtu.be/c1D4jrhKHYM On January 1, 2018, Matt Beland was working all day and finally he went on his break to smoke. Stared to take a picture of the moon he saw something was going on so he flipped the video on and started to record. After viewing the video it looks like a bright UFO coming out or leaving the moon …
Gillian MacBeth-Louthan – 2018 is the year of knowing, a pure undiluted unprovable invisible knowing.  No more human excuses no more little girl antics, no more turning the other cheek to life and her demands; this is a 'full frontal year'. For what births its self in 2018 has held a place in your biology for some time. It is …
https://youtu.be/GYtaKptJDeA "Greetings. We are the Arcturian Council. We are pleased to connect with all of you. You are awakening parts of yourselves that need to be felt, experienced, forgiven, and embraced. The process of awakening these aspects of you often includes creating something in your lives that you would not consciously create. Therefore, many of you call into question whether …
Jamye Price – Blessed Beings, Life is ever moving and ever changing. In your moment of stillness, or deep connection, that is where your clarity is heard. It does not yell, it is often a profound silence. Underneath words or without words, it matters not; for the subtle realm hears your stillness. The future is a response to the present moment and …
Tiffany Stiles – Dear Beautiful Souls ~ Have you heard the high pitched frequencies coming in through the ears over the past week very strongly and much more consistently than usual? Have you felt the power surges going up your legs? The saying comes to mind, "As Above, So Below." The crystalline frequencies mixed with plasma have continued, and in …
Natalia Alba – Beloved Light Emissaries ~ As we end an old Era of slavery and darkness and embrace a light one, we must become conscious of the many desperate attacks that the dark forces are using to keep the 3D soul Matrix in their control. At the moment, the battle between both forces, as I wrote before, is very real, …
Lisa Transcendence Brown – For Many Gatekeepers, all of January is Anchoring, Integrating and Complete Earth/Earthly Body Template Re-Writes/Upgrades to all New Codes The entire month of January is anchoring in our physical body templates (massive re-write that began on 1/1), along with Gaia's and on a Galactic level too. This re-write always goes deeper into our cellular structures, anchoring all of …
Diane Canfield – Beloved Tribe ~ The energy this last weekend was intense as I talked about in my last article about the Divine Light Codes of Energy coming in. You can find that article here Apologies to some who couldn't get into that article right away, there was an overwhelming response and my server could not handle the mass amount …
Hearing our own True voice at the top of our own Mountain/VALUING ourselves from our core – 10th January 2018 Anastacia-Blue Beyond – 2017 was leading into 2018 of having climbed our own mountains – and now it is sustaining or getting used to or adjusting to this While others who have not done the energetic or emotional 'work' are …
https://youtu.be/G7DFVf3gvNc There are a number of Starseeds on this planet with Andromedan connections. Andromeda is a beautiful system with many helpful races. Some of these are humanoid and others are taller and have the appearance of great winged angels. This winged race has long connections with the earth. You can think of these beings in this transmission as angels or …
https://youtu.be/fe9LPGHbGhI "Greetings. We are the Arcturian Council. We are pleased to connect with all of you. There is an awakening that is occurring within humanity because of the new race of humans that is being born on the planet at this time. These children have been born into your reality to carry a high enough frequency to insure that the …
Anastacia Blue Beyond – Our True Voice needs to be heard with others ~ Those who we have found it 'challenging' to be able to 'speak up' for ourselves with, those who are often closest to us and our hearts. I know many of you do and are able to do so, yet there are many that do find this …
https://youtu.be/YK1q9GBvtdE This is a video about energy field management. It was created to assist empaths and highly sensitive people to create a more vibrant life. This video was created by Christina Lavers of christinalaverscoaching.com
Jordan Lejuwaan – An out-of-body experience (OOBE) is when your energy/ethereal/astral body leaves your physical body, allowing you to float around the universe on another plane. This may sound like crazy at first, but there is much evidence out there validating these experiences. I thought it was hogwash until I had my first OOBE two years ago, but that's a story for a …
https://youtu.be/lRPGqUdkLdw Graham Hancock explains how a cataclysm rocked our planet 12,800 years ago, causing mass extinctions of large animals such as the mammoth and sloth bears, and all but wiping out our own race. An entire episode in the human story was rubbed out, a chapter not of unsophisticated hunter-gatherers but of advanced technology. All the signs are that remnants …
Beloved ones we greet you, Humanity has moved into a new potential of awakening as another phase of the 'New Dawning' energy has entered your planet at New Year. At that moment when you entered the frequency setting of 2018 the Sun physically shifted its position, moving into a more direct path to planet Earth. This movement created a new multidimensional …
https://youtu.be/kF09Df2Vm4Y In this remastered transmission, you will receive a high frequency transmission from the future. This is a communication of grace from those further along the timeline who share with us a vision of a new earth many decades in the future. (Recorded by Steve Ahnael Nobel February 2017).
Natalia Alba – Beloved Light Emissaries ~ It is with great joy and love that I share the frequency of this new energetic month! For even if in truth there are no beginnings or endings, as they are both intertwined, we are already dwelling in the Fifth Illuminated Timeline that we have consciously chosen. This moment, as I received, came with …
Amanda Lorence – Some of this data I have previously relayed at the time of experiencing. With more information NOW, I bring it all together in one post. CYCLES: Polarity: an experienced state created as a result of an energy waveform as shown in Fig 1, of Third Dimensional experience. This wave is a repeated wave pattern, until a human transcends …
6/7D Ascension Pioneer/Trailblazer/WaySeer in Human Embodiment personal vision and energy update – as a 'Watcher' when our planet was being formed Anastacia-Blue Beyond – I was shown a vision of Telos – that has arisen energetically!! It was shown to me in the astrals/multi-dimensions from the Divine. It was incredible to see this. Telos or the Lemurian City of Light energy …
Now Available! Ascension Energies Apparel
Thank you for your support! 🙂
Click the image below
Published on Jan 15, 2018
Published on Jan 15, 2018
In the following Video from Magenta Pixie you can learn how to keep your balance in these special times …
.
.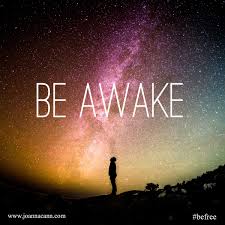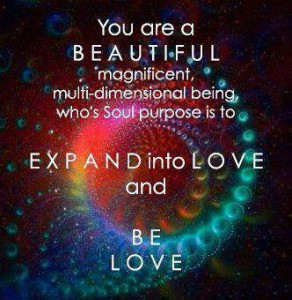 Greetings from Galactic Heart. . .
Today I woke up with "jelly legs". I decided it was Sunday, a day of rest. So forget the housework, sit on the couch with a cup of tea and a good book.
Shel and I remain ever so grateful for the loving kindness our community continues to send our way. Occasionally we receive a letter asking us why Sheldan isn't healing himself with the Light or why the Galactics haven't healed him. Why did he have to experience this malady?
We never ask "why" from a complaining place ~ why? why did this happen to me? Why? (groan, groan). Instead we did what the article below outlines. We looked deeper into the meaning. This morning I asked Sheldan, "What are you learning from this health experience?" He replied, "I needed a course correction." We are both in our bodies more than we have been for years which will be necessary as our world changes and our new galactic roles revealed. Our experience will help others in the future. We are still discovering the pearls we are gathering as we traverse Sheldan's full recovery. We still have a mission to complete. So we do our best to be in the "now" and explore all the feelings, emotions, joys, pain, laughter and expanded Love we go through on a daily basis.
We appreciate the support of our community. We know that all your visions/prayers/healing energies have assisted greatly in Sheldan's recovery. The Love you have showered us with continues to make this journey of ours easier. From the fullness of our hearts, we thank you….ZaZuMa!
Selamat Ja! 
Colleen
Lightwarriors, Fear Not What is Happening… Everything is Perfect!
Source: By Open ~~ Contributing writer for Wake Up World
PS I have not taken any of the courses from Open or Wake Up World. If you are interested, explore their websites further.
At Openhand we're truly blessed to connect with kindred spirits in the awakening movement around the world. Whilst we're all on a unique path, so many of your stories bear the hallmarks of similarity: many of you are looking at the mess humanity has gotten itself into and wondering how we're going to find passage to a new shore. To me, everything is going perfectly according to the divine unfolding. Yes there's certainly more instability on the way, and the system is looking ever more crazy and outlandish by the minute. But things have to break down in order for the new to emerge…
The carrot and the stick:
I have to admit, sometimes I look at the enormity of the task we lightwarriors have taken on and it makes me balk a little, so I have to step back for a little breather. I look at the way our society is still rampantly destroying our natural environment, I notice the disharmony and discord between people, and I notice the apparent injustice of the rich getting materially richer whilst the poor get increasingly poorer (made even more extreme by the new political 'leadership' of late.)
Yet as I look deeper, I see the perfect conditions gathering. We know that society doesn't really serve us don't we? We know that the controlled, conditioned and compartmentalised lifestyles only dehumanise and strip people of their divine sensitivity. But still there's the allurement, still there's the apparent dependency — the carrot and the stick — which makes people keep plugging away, nose to the grindstone. So if the situation more strongly reveals its shadow side, to me that's definitely a good thing.
Life is changing, we are changing. The Opposing Consciousness that sustains the old reality can feel it, and is thrashing around desperately clinging on, tooth and claw, to the old ways. Remember it always looks strong at the end — but it's mostly bravado and bluff (just look at the current debacle with the US travel ban: Cometh the Hour, Cometh the Judge.)
Strongly now the old reality is revealing its shocking shadow side and the new one coming increasingly into view. But you can't necessarily see the New Paradigm with 3D eyes (except in metaphor.) We have to look beyond the unfolding physical drama and intuit the story within the story, both in our own lives and on the worldwide stage.
For each a reason:
Every single moment has a reason, a purpose, no matter how challenging or difficult that moment might be. We lose a job for example, relationships get difficult or break up, physical possessions challenge us like the car, the computer or the TV. Inconvenience seemingly messes with our lives. But there's always truth within the inconvenience.
When people come on our Advanced Spiritual Courses, which are all about aligning with and following the path of the soul, they pretty much always complete them with a deep inner yearning to truly follow their destined pathway in life. So sometime after the course has completed, something unexpected will frequently happen to derail the old pathway — some kind of 'spanner in the works'…
Meditation and inner exploration will most definitely reveal the higher self energies we're looking to integrate. But it's their direct practical application into daily life where we attain true mastery of self. What are the challenges of interpersonal relationships or of your career? Above all, what happens to you when things go wrong? Do you lose it, do you flap? Or do you see it as an opportunity to soften and go deeper still.
Expand into the moment:
So when (supposedly) 'negative' things happen to me these days, I resist the temptation to get tight, I drop deeper into the feeling of the moment within my body and expand into it. Often a wry smile arises spontaneously from within: "Okay, so what spanner in the works has the universe sent me this time?"… "What am I supposed to get, what can I learn?"
I let go of any perceived need for an outcome and instead look for the deeper meaning. I don't resist the flow, the natural organising energy of the moment. Instead I work with exactly what is happening, using ever increasing awareness to intuit the new lessons, the new possibilities: I just lost a really expensive pair of headphones – I immediately know I'm supposed to tune into my higher dimensional team more (I have to say I was a bit pissed though!).
Always but always it works — an answer follows. It may challenge us yes, but then we wouldn't develop without the challenge — if these situations didn't feel very real (like being financially challenged for example), then we wouldn't have the motivation to change. And I've learned to trust, at the very deepest levels. I have an idea of what I'm here to do. Even if what's currently happening doesn't at first appear to be taking me in that direction, I realise that the thousand mile journey would not be completed without each step, without every twist and turn.
Ever deeper into presence:
I've realised that the one true thing that can solve all our problems, unwind all our knots and balance all our equations is increasing presence. The moment purposefully reveals your blind-spots — where you identify, where you might get owned by the illusion. So I look for those places and drop deeper into them…
Dear friends our discomfort is a priceless gift! Society so often wants to take it away, pop the pill, desensitise ourselves, but the pain is our passage to freedom and evolutionary growth. Whenever you hit the 'blind spot' and tighten down it's exactly this situation which provides a priceless opportunity to evolve and grow. So don't fear it and push it away, instead embrace it, see it as part of the path, then reclaim the priceless empowering gift that it is concealed within the step.
When I do this, the flood gates burst wide open, unity consciousness flows like a torrent through the previous constriction. The path flows again. In fact I realise I wouldn't have known this expansiveness and awesome freedom of the flow if I hadn't first known the constriction blocking it.
Do feel free to share your own challenges and approach to overcoming them below. You'll be amazed just how much it can bring things into light.
Blessings,
Open 
(on behalf of Openhand)
Now You Can Download Sheldan's Most Activational DVDs
We had to discontinue Sheldan's DVDs owing to their high cost of production. But the good news is that we are in the process of converting them to downloadable files.
A DVD would have cost you $26.95 plus shipping and handling.
Now you can order a downloadable version for only $13.95 – a better than 50% savings.
For our first DVD release, we invite you to take a Personalized Tour on a Sirian Mothership with Sheldan. 
It's one of Sheldan's most popular DVDs, now available to you.
To order your Sirian Mothership DVD download: Click Here
Published on Jan 13, 2018
Donations: http://theplanetdailynews.com/ Book: (Getting Aligned for the Planetary Transformation by Tom Price http://theplanetdailynews.com/getting… ***** Please Subscribe to our channel **** We provide proof that 2012 is happening now in 2017 & beyond. We provide classes to ready and train you for this imminent transition. We provide the relevant news. Our WEB PAGE: ThePlanetDailyNews.com Our YouTube CHANNEL: The Positive Side of 2012 FACEBOOK: Facebook.com/PlanetDailyNews Click here to Subscribe: https://www.youtube.com/results?searc… Thank You!
(1) Tom's Book: "Getting Aligned for the Planetary Transformation" by Tom Price http://theplanetdailynews.com/getting… (2) Light Alliance Info www.livethefuturenow.com Gordon's Book: The Transfiguration of our World (amazon) (3) Allison (Hypno – Therapist) https://youtu.be/2pyzZIQy4Xc https://youtu.be/zJ0_uhTH69g (4) Cobra Interview https://www.youtube.com/watch?v=DJHEx… https://welovemassmeditation.blogspot… (5) Winston Shrout Gregorian Calendar off 5 Days https://youtu.be/VqjSkkM0JG4 by: The Goldfish Report No. 171
.
.
.
.
.
.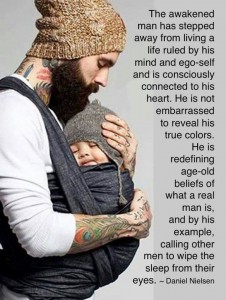 .
.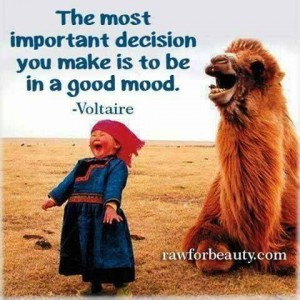 .
.
Published on Jan 12, 2018
"Disclosing the Secret Space Program" Webcast – January 27th. Sign up here – https://www.secretspaceprogram.com/ "ET Disclosure" Webinar for Portal to Ascension – January 20th Sign up here – https://goo.gl/NrWkks For emailing questions – https://goo.gl/NUKg5X Twitter: @destroyillusion Facebook: @destroyingtheillusion Destroying the Illusion Apparel & Accessories – https://goo.gl/X99wTD Support on: Patreon: https://goo.gl/qipbjt PayPal: https://goo.gl/wGZbmG Donate via Crypto: BitCoin: 1Ce5QjiEqUnaHzAeU8jDR1mX8BdJLgdMZe Ethereum: 0x0B096d467BB4D8B65489a3Fa224FC02Be25227CE LiteCoin: LRKx8dJjV5ZTxtayh1sc6uckTJG7e9XoQD BitcCoin Cash: 15iuUBXL8ZTiYjA8oAkBv37mfnv4jpStzz Subscribe to the "Conscious Netflix", Gaia! – http://bit.ly/2hURz9b
.
.
Published on Nov 30, 2017
.
.
This is a must see video for All young and old., More Celebs need to come out and speak TRUTH as Tyresse. Much Respect , Support and Love for Thinking beyond Fame, but actually wanting to see People live better lives…
.
.
In the following Video from Magenta Pixie you can learn how to keep your balance in these special times …
.
.
.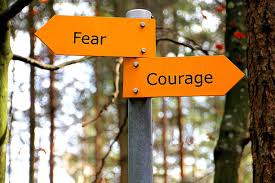 .
.
.
.
.
.
.
.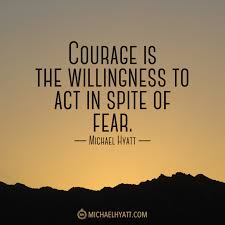 .
.

.
.
.
.
.
.
.

.
.
Two Worlds Collide on 11 1 11 Creating a New Portal to Infinity January 11, 2018 by Lisa Rising Berry
Published on Jan 11, 2018
Another Burst of 11 Codes and a Second Push Towards Awakening More Souls January 11, 2018 by Mikey Murdock divinephaseslightworkermission.wordpress.com
1 11 Codes Initiate the Next Phases of Your Ongoing Metamorphosis January 11, 2018 by Jelelle Awen soulfullheartwayoflife.com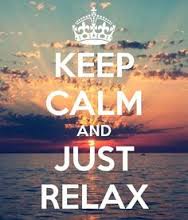 Remember saying " it´s easy and I pretend it´s not" … then this will be your experience, no matter what is happening in the moment .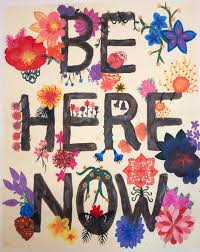 Published on Dec 4, 2011
Video from "Fall of the Republic"
Published on Apr 16, 2012
Allan Watt is one of the most prolific researchers and educators on the subject of global governance, Geo-politics and the unfolding new world order. The information he broadcasts from his flagship radio show called "Cutting through the Matrix" is meticulously and thoroughly researched, evoking the listener to think about the world around them, not as it is presented but rather how they are governed by it. Who are the players that design this world policy and manipulatively attempt to control portions of our population through policies and agendas unbeknown to so many? Who are the organizations that guide sovereign nations to compliance and thus prepare us for servitude through perpetual debt and intended crisis? For two hours, Allan takes us through many interesting walkabouts that are seldom discussed on mainstream media let alone throughout any academic curriculum. Essential to understanding the basics of manipulative control systems implemented against the general public by organized efforts this video is a good introduction to changes and agenda's approaching that would lead one to better comprehend a few concealed realities around them. Written and review by NS Reference links: cuttingthroughthematrix.com cuttingthroughthematrix.net cuttingthroughthematrix.us cuttingthroughthematrix.ca alanwattcuttingthroughthematrix.ca MIRROR SITE cuttingthrough.jenkness.com NEW INTERNATIONAL AND MULTILINGUAL SITE Alan Watt Sentient Sentinel alanwattsentientsentinel.eu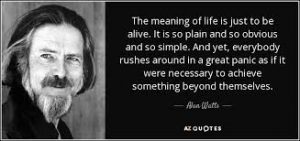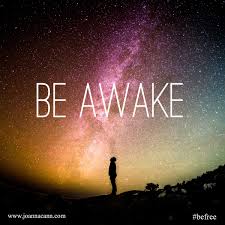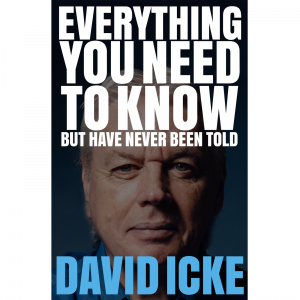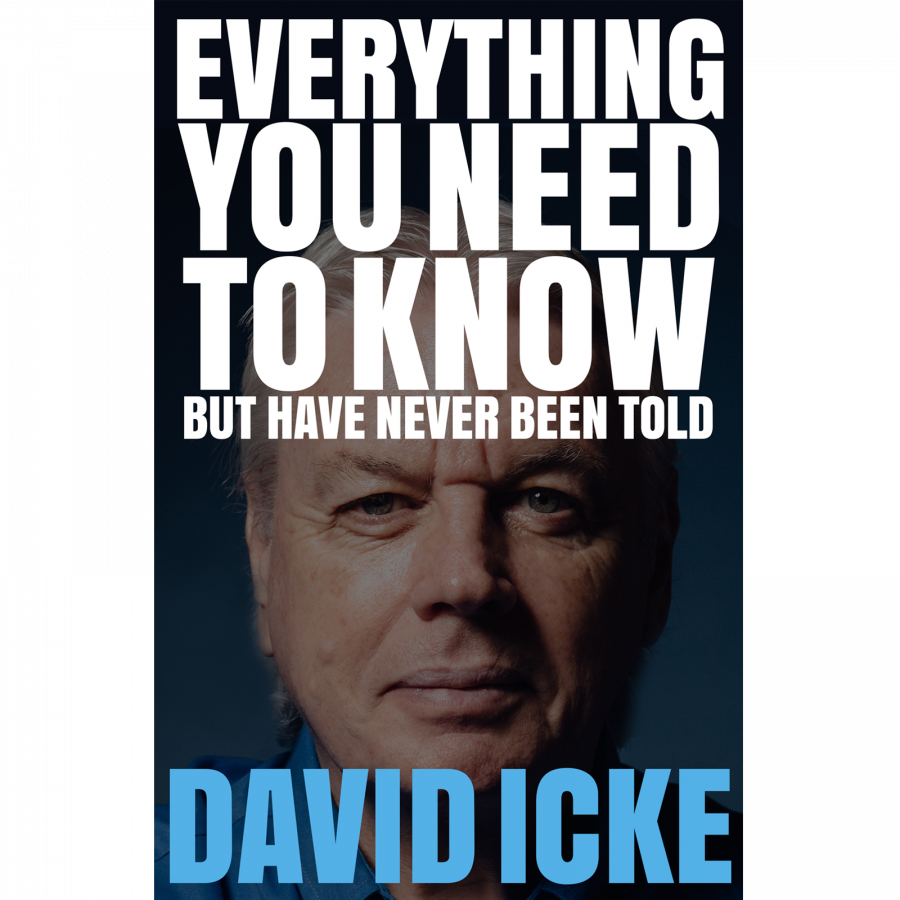 https://www.davidicke.com/shop/product/978-1-5272-0726-4/everything-you-need-to-know-but-have-never-been-told-by-david-icke