Published on Nov 10, 2017
Featuring ~ Shanta Gabriel ~ A gifted author, teacher and healer. Inspired by her many years study of ancient forms of healing, as well as energy transference received from her master teachers, Shanta's gift is the transmission of divine inspiration into everyday life. She is also the author of The Gabriel Messages. A book of inspired communication from Archangel Gabriel, it ignites the spark of hope in the heart of those seeking peace in their lives, providing practical suggestions for emotional and spiritual balance.
? Featuring ~ Meg Benedicte ~ Over the years, Meg has become a notable pioneer in Quantum Healing and Ascension Activations. She has a unique gift for understanding subtle energies and for discerning the patterns that relate to health. Blessed with a natural psychic ability at a young age, Meg also experienced a profound Kundalini awakening that activated her inherent template for performing and understanding the mechanics of Quantum Access™ as a powerful tool for transformation. ?? This narration was produced independently by Receiving Love: https://www.YouTube.com/ReceivingLove
"As we gain proximity to the Galactic Center, exact on the 12:21 Solstice, we move into position with the black hole portal to the Great Central Sun, the source origin of our universe. This is where stars are being birthed! While the 11:11 – 12:21 Gateway is active, you have the golden opportunity to birth alive your ascension life! The Galactic Photonic Belt is accelerating all resolution of karma, by exposing all in the golden light of purification. All hidden shadow will be revealed within the glaring truth of illumination, to be acknowledged and transcended, so only Divine essence will exist eternally. The ascension process enables the Soul's liberation from the recurring cycle of karma and reincarnation; breaking free of the karmic trap of separation. 'A truly advanced civilization will not be classified on the basis of the physical energy it harnesses, but rather on its ability to understand and use the literal creative energy of divine consciousness that is the fundamental nature of all living beings.' – Bernard Haisch, author of The God Theory. This is the time to balance and eliminate all karma and neutralize all polarizing shadow running in the ego personality. This includes all negative thoughts and emotions that originate from the ego self. When Soul life force (kundalini) is low and the golden light frequency is weak, it diminishes your ability to tune into cosmic guidance. You are a natural transmitter/receiver! Support your sentient DNA with adequate silica, daily grounding, and fueled with the golden light to maintain divine connection. Negative emotions and depression can cause silica burnout. When the blood crystals fill with anger, hate, rage or resentment, it codes the sentient DNA to destroy the physical vessel. When you are out-of-balance, your internal microcrystals are pulsing in lower frequencies and oscillating in the clockwise downward spiral of time and inertia. When your energy is balanced and your crystal temple is fueled with Soul Presence, then dark forces cannot interfere. During the 11:11 Gateway, you have the opportunity to expand, integrate and intensify the sacred union of the divine feminine/masculine within your being. As you become more balanced, they begin to spin and swirl around each other, in an internal upward resurrection spiral of ascension. The swirling flames are infused with Sacred Love in the heart, igniting the 'resurrection flame' in your Chakra Pillar. 11 is a 'master number' that catalyzes spiritual breakthroughs. We will be broadcasting the 11:11 Global Activations on Saturday, November 11th. Step into zero point at the Great Central Sun and accelerate your personal ascension! Join other Lightworkers around the world in creating the New Earth paradigm, register here: https://newearthcentral.com/?p=119786. We are so grateful for your sponsorship, we couldn't broadcast these monthly shows without your support." Lovingly, Meg *Source- https://newearthcentral.com/resurrect…
.
.

.
.
Published on Nov 10, 2017
,
.

? Featuring ~ Lisa Transcendence Brown ☼ Ancient Elder & Guardian of NEW Earth, Crystalline Grid Keeper, WayShower, Author, Transformational Speaker, Ascended Master.
.

Receiving Love
.

November Update – Message to Humanity and the Earth: It is Time by James Gilliland – We are going to reveal some information that will be similar too and as controversial as a message delivered over 2000 years ago. Yet this message will not be in fables and allegory it deals with facts. This story goes back over 460,000 years. It is time for America and the World to wake up, grow up and end the ignorance in beliefs that have nothing to do with God or the origins of Humanity. You no longer have the luxury of remaining in ignorance and acting outside of Universal Law. What is being done in the name of God and Country is an abomination. Now at the expense of being labeled as spiritually and politically incorrect, which is another mind control program we are going to drop some heavies on you. Only when you know the truth, only then can you break the chains that bind you. The chains consist of a long history of lies and deceptions upon which people depend upon to base their reality… = http://eceti.org/ = http://sananda.website/message-to-hum… = https://bbsradio.com/asyouwishtalkrad… = http://privateinvitationeceti.com/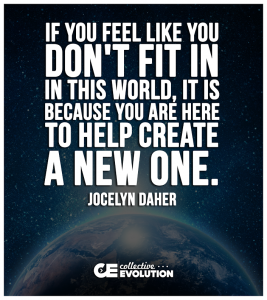 .
.

For more information about Bashar go to: http://bashar.org
ForeverConscious
RITUAL AND SPIRITUAL SIGNIFICANCE OF 11/11/2017
In numerology, 11 is considered a Master Number and is said to hold an angelic vibration that makes wishes and dreams manifest more easily.
11 is also believed to be the number of spiritual awakenings and signifies the rising of consciousness
On the 11th day of the 11th month this energy is amplified, making this date highly magical and auspicious for all of us.
When you frequently see 11:11 on the clock or when you are drawn to repetitive patterns of number 11, it often indicates an upcoming change or awakening that is on the horizon.
Angels, Spirit Guides and the Universe also use numbers as a way to connect and communicate, and 1111 is commonly used by Divine beings to help point you in the right direction and to illuminate the path ahead for you.
1111 is about coming into alignment so you can walk your highest path and be a vibrational match for all that you need, want and desire.
This makes 11/11, the perfect time to do a ritual, or to even spend a few moments thinking about what you want to bring into your life.
2017 has been a Number 1 year in numerology, which means that the focus for this year's 11/11 is about creating new beginnings and fresh starts.
We are all being called to think about what new things we want to manifest, and what new goals, dreams or wishes we want to create for ourselves.
We are all being beckoned to start a new chapter and to pivot, shift or turn our lives in a new direction.
For some of us, the journey of 2016-2017 has brought massive life overhaul, huge changes, and shifts. For others, the shifts have been subtle, or perhaps they have occurred on a deeper, subconscious level.
During this November season, perhaps take the time to reflect back on the year that has past and honor just how much you have changed, shifted and grown.
Honor the changes, deaths and rebirths that have occurred and ask yourself – How can I best move forward based on the current circumstances in my life? 
Due to the fact that 2017 is a number 1 year, 11/11/2017 actually holds the vibration of – 11111. This sacred pattern of five number 1's signifies creativity, playfulness, abundance and joy.
We are all being called to get creative and think bigger. We are all being called to learn how to play again and to relax into the joy and temporariness of life.
Life is really a game, yet sometimes we get so caught up in the drama and seriousness that we forget to play!
Part of this year's 11/11 energy is about learning how to play and to get creative with your life again.
This vibration calls on us to manifest more joy, laughter and opportunities to get creative. This vibration calls on us to seek out things that make us happy and to remind us of the importance of play.
November 11, 2017 is a powerful time to manifest and to start creating a brighter vision for the future. It is the perfect time to set an intention about what you want to create in your life and then get to work on making it a reality.
HERE IS A RITUAL YOU CAN USE FOR INSPIRATION- 
For the most potent effect, do this ritual at 11:11am on November 11, 2017
Step 1: Begin free flow writing for 11 minutes about all the things that bring you joy in your life. They can be things that currently bring you joy, or things that you want to bring into your life in the future. When you are free flow writing, the idea is to keep writing without lifting the pen off the page. Even if you don't know what to write, keep the pen moving by writing gibberish or whatever flows to your mind. Allow yourself to write whatever in order to keep the pen moving.
Step 2: Once you have written for 11 minutes, go through what you have written and highlight all the things that bring you joy, and the feeling words that you have shared. These words and activities, are going to provide you clues as to where you need to be focusing your energy and time.
Step 3: Choose 3 of the best feeling words or activities that resonate the most to you right now and then write them down on a separate sheet of paper. Now place your hand over your heart and repeat for each feeling/activity- "I give myself permission to feel/do…….I give myself permission to bring more of this energy into my life starting today."
Step 4: Now close your eyes, and visualize what your life will look like when you bring in all of this beautiful energy. See yourself achieving all that you want, and feeling joyful and happy. Meditate on this for 11 minutes. If you have trouble with visualizing, you can also do another free flow write for 11 minutes instead.
Step 5: With your vision in mind, write a clear intention for what you want to manifest in your life. Try to succinctly capture what emotions, feelings and things you want to bring into your life in one sentence. This will help you send a clear wish to the Universe. Here are some examples-
"My intention moving forward is to bring more relaxed and peaceful energy into my life so I may feel aligned and connected with my highest path"
"My intention moving forward is to give myself permission to play and to feel young and joyful again."
"My intention moving forward is to listen and honor my intuition so I can advance further in my career and bring in more abundance."
"My intention moving forward is to open my heart to new love and to share new memories with another."
There is no right or wrong when it comes to your intention, just try to phrase it in a positive way. Once you have your intention, keep it somewhere you can see it regularly or state it out loud a few times.
Step 6: Thank your Spirit team and close with the mantra-
"I am aligned, I am One, I am creating the life of my highest path where all my wishes are fulfilled. Thank you. Thank you. Thank you."
.
.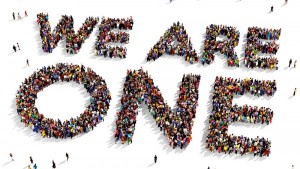 .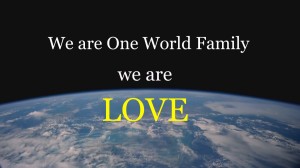 .